Facebook
2018-09-27
Men vad händer här? Jo vi laddar inför Office Fair på Münchenbryggeriet! To be continued.
Läs mer
Twitter
2019-07-04
@olofborn @GroningLotta På @zeromission_ är vi tydligt med våra kunder: man ska inte klimatkompensera och försätter…
https://t.co/DOJLENdEB8
Läs mer
Pressmeddelande
- Vi har valt att arbeta med ZeroMission och att klimatkompensera via projekt som är Plan Vivo-certifierade för att vi vill vara säkra på att investeringen ger reell effekt på klimatet. Vår satsning på klimatkompensation ger både sociala och miljömässiga nyttor lokalt, samtidigt som vi vet att trädplantering och bevarande av regnskog stabiliserar jordens klimat, säger Emmy Tollin, hållbarhetsutvecklare på GodEl.
Läs mer
Arkiv efter skribent
Arkiv efter månad
2016-04-14
Why do companies buy carbon offsets voluntarily?
ZeroMission has ten years' experience of working with over 150 companies of all sizes and types. Our customers express their reasons for offsetting in different ways but essentially they do it for two reasons:
1 – to follow the "polluter pays" principle
2 – to drive their business
The polluter pays principle is enshrined in law, both nationally and at EU level, for environmental impacts such as toxic waste. The scope of the regulations is gradually being extended, for instance to include the costs of recycling packaging and taking back products at the end of their useful life.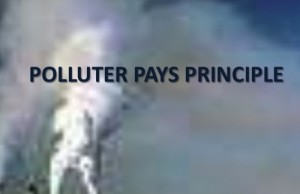 Companies that pay for their climate pollution are contributing on behalf of all of us to reducing the risk of dangerous climate change. They are even protecting themselves against potential future claims of climate harm that could be made against them.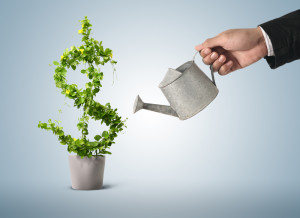 Driving business with carbon offsetting works because stakeholders are prepared to make choices and decisions based on companies' sustainability credentials. Communicating with consumers about carbon offsetting on packaging, websites and through advertising contributes to improved brand image. In procurements carbon offsetting can be listed along with other emissions reduction activities, and even institutional investors receive information about which companies are carbon offsetting voluntarily via CDP reporting.
For our customers voluntary carbon offsetting is not a form of philanthropy. It's inextricably linked to company activities since emissions from specific activities are offset by specific purchases, and it's entirely in line with universally accepted principles – that companies should take responsibility for their environmental impacts and should create value by driving their business in response to stakeholder interests.
Facebook
Linkedin
Twitter