What have you learned during your internship?
I have learnt so much and met so many exciting people. 6 months ago, I had never heard of the voluntary carbon market and my understanding of offsets was very limited. During my time at ZeroMission, I have experienced the whole process of working with offsets, from assessing potential projects, to reviewing ongoing projects to linking them with business wanting to purchase offsets. 
A perk of being here was that I could work with tasks that I wouldn't get to do if I was at university. This meant that I got to do some stuff on climate accounting, creating seminars, running a social media page and loads of other practical things that gave me the opportunity to improve all sorts of skills. By the end, I even found myself quite enjoying spending a few days on an Excel spreadsheet doing research on the social and economic dynamics of our projects. 
Did your internship fulfill your expectations?
I'm not really someone who has 'expectations' as such, I just kind of turn up and see how it goes. But I have had such a good time here, to be honest, I don't really want to go back to university.
I have been able to choose what I want to do and been given so much trust to get on with tasks myself. I know some interns at other places have felt like they have just been given the boring tasks, but here I have had so much freedom to work with tasks I find interesting and to work how I think is best. I don't think I could have had a better intern experience.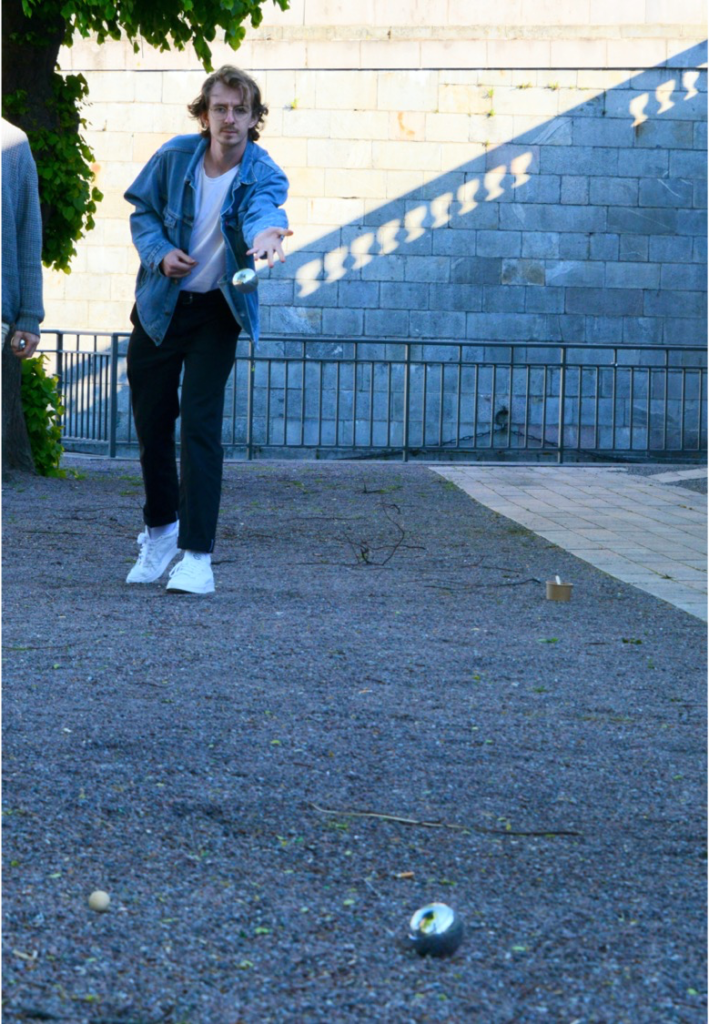 Ash on one of the few occations we got to hang out as a team due to covid.
Is there anything that have surprised you, in a good or bad way? 
From my time at ZeroMission and within academia, I feel like the 'business world' and 'academic world' aren't the oppositions they both seem to make of each other. Both sides of the debate on offsetting and what role business have to play in a sustainable future seem to assume a lot of the other side, without actually asking them. For example, some scientific publications would suggest that businesses think they can just offset their way out of climate change, when in fact the vast majority of businesses know the limitations of offsets. 
From this idea, I am going to be writing my masters thesis on the question of 'does offsetting promote 'business as usual'? My opinion on this issue has certainly changed over the past few months. I think it's a valuable question to be investigating at the start of this decade of climate action.  
How did you manage to put up with the ZeroMission team? I hear they are all over the place.
The ZeroMission team are all lovely people, everyone has been so kind and supportive since my first day. I can't decide if working remotely made them more or less all over the place? But there still seemed to be a good team vibe going on, despite the fact we rarely saw each other in person.
It was nice to be able to work with different people on different tasks. They all have different skills and experiences that they bring to the table, I feel like I learnt so much from everyone I worked with.
What's happening in your life now, going forward?  
The most exciting thing in the bag is that I will be working with CLIPOP as a 'Business Development Coordinator', which I am so happy about. I just turned 25 and I am going to be running the most ambitious climate standard in the world.
As I said before, I will also be doing my thesis on a topic aligned with corporate sustainability, so I hope to keep close ties with ZeroMission over the following year. Alongside this, I will still be running a course on climate change leadership at Uppsala University and studying some other courses where I have the time.
It's been a busy internship period for me, and it's looking to be a busy time over the next year too. But my schedule will be filled with things that I am passionate about so I am really excited to see where I end up in a few years time.