Vi har precis lyssnat på ett intressant inslag i Klotet om klimatkompensation. De har bland annat talat med myndigheter och individer om deras förtroende till klimatkompensation. En synpunkt som kommer fram i inslaget är att individer verkar tycka att det är svårt att veta vad händer i klimatkompensationsprojekt.
Vi på ZeroMission har under 11 års tid arbetat tätt tillsammans med projektkoordinatorer av klimatkompensationsprojekt världen över. Vi får dagligen avstämningar och uppföljningar från de projekt som vi arbetar med.
Ett exempel på återkoppling från ett projekt är en rapport som vi fick från Scolel´Te i Mexiko igår. Ruben som är huvudtekniker i projektet har sammanställt, om än kortfattat, en rapport om att de olika områdena inte upplever allvarliga konsekvenser av jordbävningen den 7 september.
Nedan kan ni se var de olika områdena ligger i Mexiko och en kort avrapportering ifrån de olika områdena:
REPORT ON THE SITUATION OF THE COMMUNITIES OF SCOLEL'TE WITH THE EARTHQUAKE OCCURRED ON THURSDAY, SEPTEMBER 7th, 2017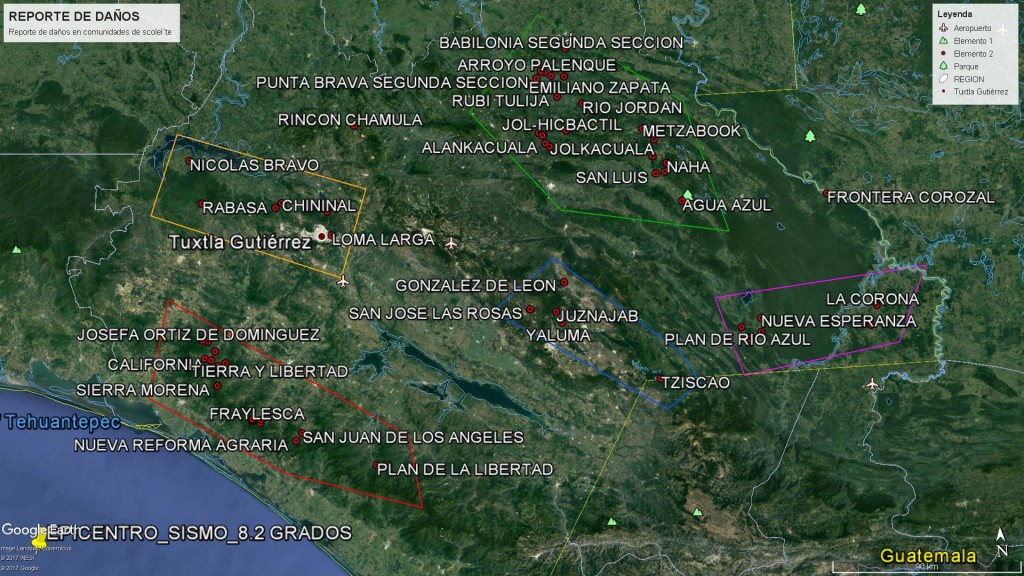 SIERRA MADRE REGION. (Red Polygon)
In the communities of the region of Sepultura (Los Angeles, Paradise, Shadow of the Jungle, Josefa Ortiz,) we had contact with the regional technician of the area, Rogelio and he said that there were minor damages to the houses, in some communities they stayed without electricity.
In Region of Fraylescana (Bonanza, Tierra Santa, Fraylesca, La Unión) we had contact with the technicians Luis Mendoza and Edilberto Gómez, and the commented that there were no major damages for the producers of these communities.
REGION OCOTE (Yellow Polygon)
Through the GEF project, the technicians working for the region commented that there were no significant effects on the communities of Scolel'te, in the case of Nicolás Bravo, Nuevo San Chamula, Efraín Gutiérrez and Chininal.
TOJOLABAL REGION. (blue polygon)
Through the community technicians, they reportes that there were no affectations in any of the communities that participate in Scolel'te.
REGION SELVA, MARQUES, TSELTAL AND CHOL (Polygons Purple, and Green)
In the region of Marques  de Comillas, through the operational technician of the area reported that there was no damage to the region.
In the Tzeltal region we had a phone call with technician Miguel Cruz Méndez and no damage were reported to the communities.
In the Chol region, there was a call with the regional technicians; they reported that in the communities that he visited there are no affectations to the properties of the producers.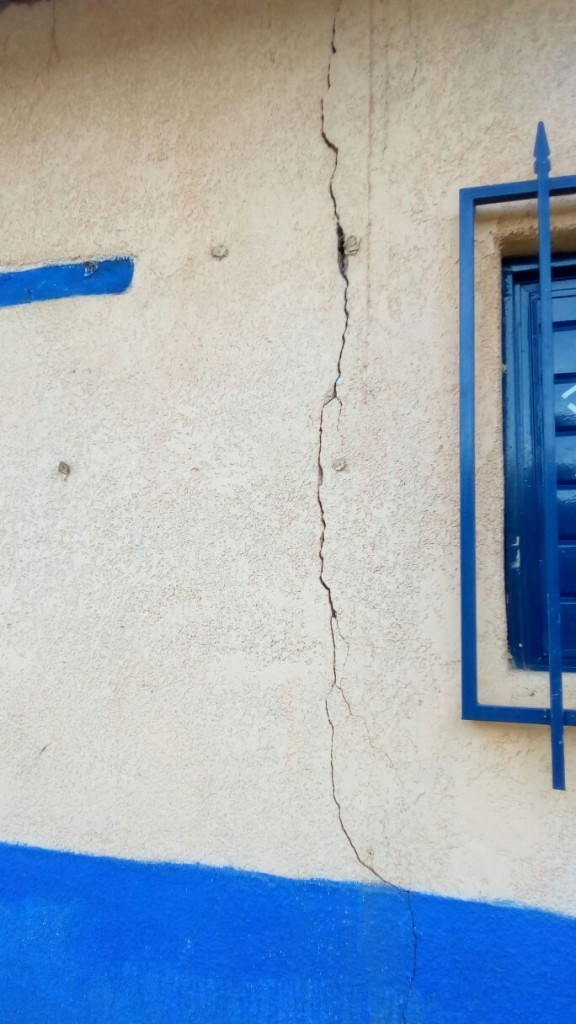 Bild av Mr Rogelito som är tekniker. Han bor i Sierra Madreregionen (rött på kartan)