You can tell us a little about yourself and your background, right?
My name is Ash Farber, I have a background in education and have run courses at CEMUS, Uppsala University, on politics and economics and climate change leadership. I first started working with ZeroMission as an intern in January of 2021 where I got my first taste of life as a consultant and the kind working environment at the company. After my internship, I continued to work with CLIPOP, growing the Climate Positive movement and pushing for corporate climate action.
Anything in particular about you that might stand out a bit?
My undergraduate degree was in Conservation Biology & Ecology, so I have been lucky to spend summers working with turtle conservation in Cyprus. I have also done ecological assessments in the jungles of Borneo where I got to live with an indigenous community in Kalimantan for a few weeks which was special.
What made you apply for the job with us?
Since my internship I have never really left ZeroMission, this opening just became a great opportunity to turn my part time role into a full time one as my studies come to an end. I am really looking forward to developing my skills further and filing in my knowledge gaps.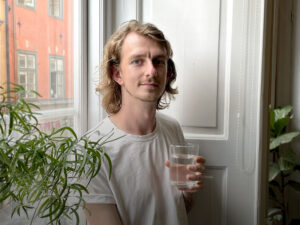 What special strengths or skills do you carry with you that you think will be useful at ZeroMission?
I'm typically just someone who has a go, even if I don't really know what to do or the task makes me nervous, I will always try my best and just see how it goes. That was the attitude that brought me to be interviewed by various organisations at COP26, lead the creation of the Stockholm Pledge and took me from intern to the role I am in today. I hope my 'give it a go' attitude can take ZeroMission to new places in the future.
What are you looking forward to, work-wise and privately during the autumn?
I go to Australia for a few months in September, so I am really looking forward to a new adventure there. I will be continuing my role from the other side of the world which will no doubt bring some challenges (mostly late-night meetings for me), but I know the experience will teach me a lot and allow me to keep a great job while still being able to explore life down under.
OK, very welcome on board again and great to have you with us Ash! We are looking forward to keeping you awake at night with Teams-meetings further on when you work from down-under. But first a bit of introduction and diving into work here at the office in Gamla Stan.