Facebook
2018-09-27
Men vad händer här? Jo vi laddar inför Office Fair på Münchenbryggeriet! To be continued.
Läs mer
Twitter
2019-07-04
@olofborn @GroningLotta På @zeromission_ är vi tydligt med våra kunder: man ska inte klimatkompensera och försätter…
https://t.co/DOJLENdEB8
Läs mer
Pressmeddelande
- Vi har valt att arbeta med ZeroMission och att klimatkompensera via projekt som är Plan Vivo-certifierade för att vi vill vara säkra på att investeringen ger reell effekt på klimatet. Vår satsning på klimatkompensation ger både sociala och miljömässiga nyttor lokalt, samtidigt som vi vet att trädplantering och bevarande av regnskog stabiliserar jordens klimat, säger Emmy Tollin, hållbarhetsutvecklare på GodEl.
Läs mer
Arkiv efter skribent
Arkiv efter månad
2017-12-01
Advent tips 2017: gifts from the Circular Economy
One way to reduce greenhouse gas emissions is to buy products made from recycled or reclaimed materials rather than new material ie items produced in the Circular Economy. For this Advent season ZeroMission has gathered suggestions for gifts available in Sweden.

Today's suggestion is from the fashion industry. According to a new report published by the Ellen MacArthur Foundation, the total greenhouse gas emissions from textiles production – 1.2 billion tonnes annually – exceeds the emissions from all international flights and maritime shipping combined.

So for tights-lovers, I suggest Elin by Swedish Stockings.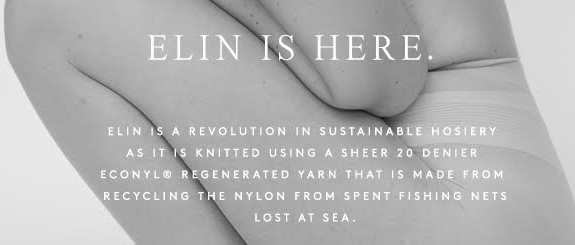 Elin tights are made from a yarn called Econyl which is generated from nylon in abandoned fishing nets harvested from the sea.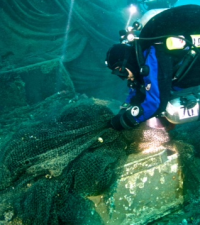 Econyl is also used in handbags, cars, carpets, swimwear and more. For those interested in all the details there's even a published Environmental Product Declaration.

Why not give the oceans a present this Christmas, as well as your loved one?
Facebook
Linkedin
Twitter