Facebook
2018-09-27
Men vad händer här? Jo vi laddar inför Office Fair på Münchenbryggeriet! To be continued.
Läs mer
Twitter
2019-07-04
@olofborn @GroningLotta På @zeromission_ är vi tydligt med våra kunder: man ska inte klimatkompensera och försätter…
https://t.co/DOJLENdEB8
Läs mer
Pressmeddelande
- Vi har valt att arbeta med ZeroMission och att klimatkompensera via projekt som är Plan Vivo-certifierade för att vi vill vara säkra på att investeringen ger reell effekt på klimatet. Vår satsning på klimatkompensation ger både sociala och miljömässiga nyttor lokalt, samtidigt som vi vet att trädplantering och bevarande av regnskog stabiliserar jordens klimat, säger Emmy Tollin, hållbarhetsutvecklare på GodEl.
Läs mer
Arkiv efter skribent
Arkiv efter månad
2017-05-08
Different types of forest in Loru, Vanuatu
We all have an image of forest and perhaps a vague definition, but visiting the Loru Plan Vivo project on Vanuatu I learnt that forest can be many different things, depending on its history. Forest is defined as follows:
areas of more than 0.5 hectares

trees higher than 5 meters or able to reach this height

canopy cover of more than 10 percent

not used for any form of agriculture (including plantations)
In the Loru REDD+ area we saw forest in different stages of degradation and rehabilitation: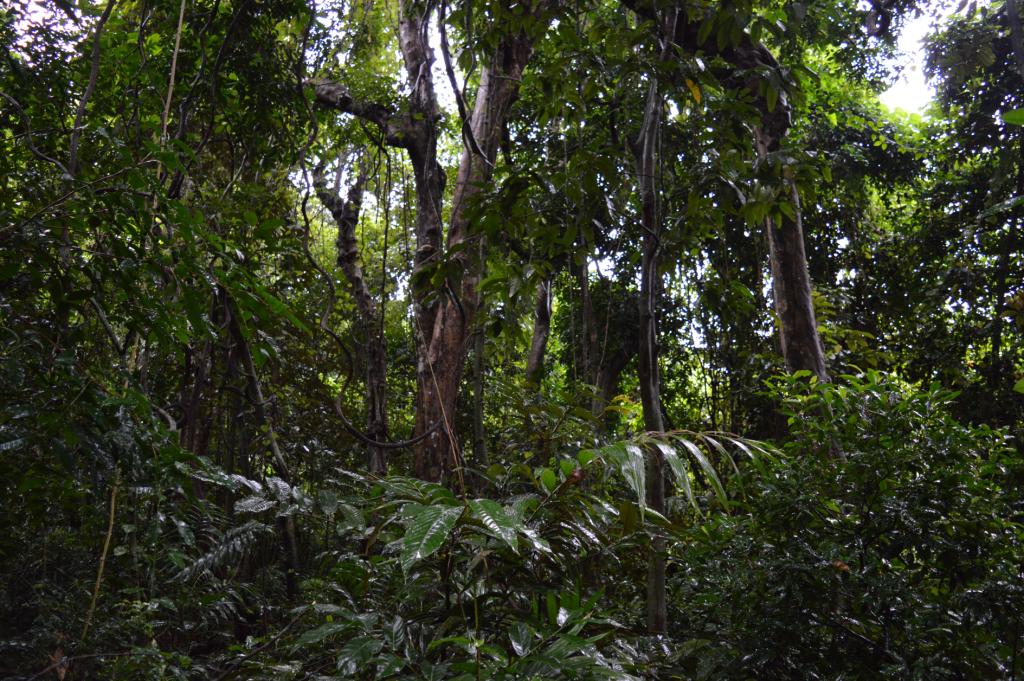 Virgin forest: undisturbed by human activity, lush, large-leaved plants and high trees with a good covering of leaves and branches at the top. This forest felt truly alive.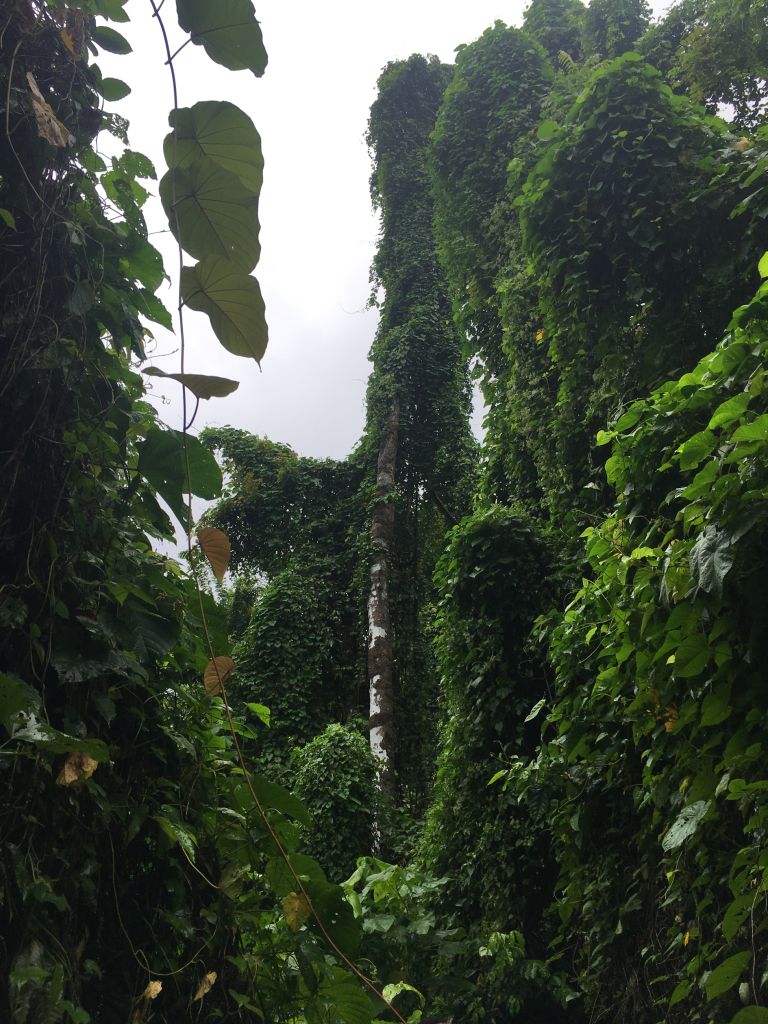 Degraded forest: areas where invasive vines have taken over. We heard that the vines were brought to the islands to provide camouflage during WWII. Now the trees are smothered and the forest has an alien appearance. It's a huge problem which the Loru project is tackling one square metre at a time.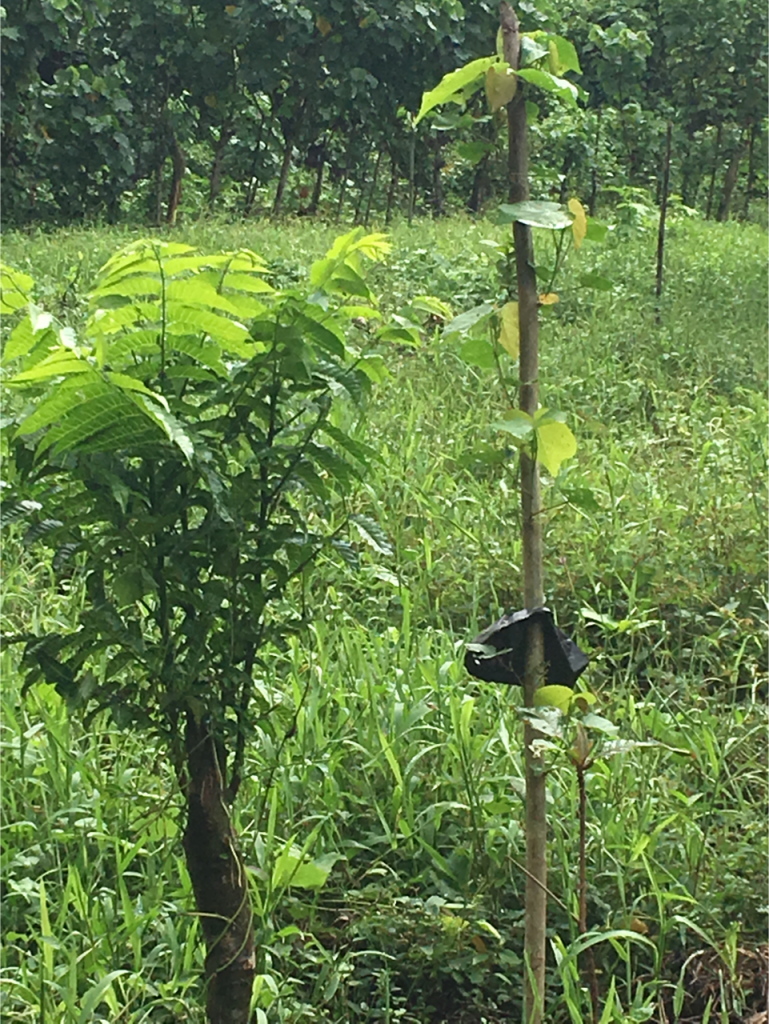 Agroforestry plots: the rehabilitation method recommended by the Vanuatu forestry department for restoring tall native tree species in the most degraded forest areas. The plots are fenced off and tree seedlings are inter-planted with crops until the trees are 5-10 m high. Then the plots are left to regenerate naturally. We saw both a new agroforestry plot and an old one where the trees had reached 5 metres and the canopy 10% cover. It was going to take time for all the species on the forest floor and in the understory to return, but at least plants grow fast in the tropical forests on Vanuatu.
Facebook
Linkedin
Twitter