Facebook
2018-09-27
Men vad händer här? Jo vi laddar inför Office Fair på Münchenbryggeriet! To be continued.
Läs mer
Twitter
2019-07-04
@olofborn @GroningLotta På @zeromission_ är vi tydligt med våra kunder: man ska inte klimatkompensera och försätter…
https://t.co/DOJLENdEB8
Läs mer
Pressmeddelande
- Vi har valt att arbeta med ZeroMission och att klimatkompensera via projekt som är Plan Vivo-certifierade för att vi vill vara säkra på att investeringen ger reell effekt på klimatet. Vår satsning på klimatkompensation ger både sociala och miljömässiga nyttor lokalt, samtidigt som vi vet att trädplantering och bevarande av regnskog stabiliserar jordens klimat, säger Emmy Tollin, hållbarhetsutvecklare på GodEl.
Läs mer
Arkiv efter skribent
Arkiv efter månad
2016-09-14
Happy 10th Anniversary from the Plan Vivo Foundation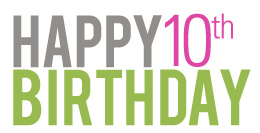 Many thanks to our partners at Plan Vivo for this anniversary greeting.
They say there is no such thing as a coincidence, so it's perhaps no surprise that in 2005 U&We's Goran Wiklund's daughter found out about the Plan Vivo Standard on a plane journey. This was the the beginning of the long-standing partnership between ZeroMission and Plan Vivo.
In the last 10 years, ZeroMission has undoubtedly been Plan Vivo's most important partner and instrumental to the success of many Plan Vivo projects. ZeroMission's ethos has always been closely aligned with Plan Vivo's: mitigating climate change while empowering rural communities and strengthening the relationships between the private sector and smallholders.
It is invaluable for Plan Vivo to work with a partner like ZeroMission which challenges companies and individuals to view offsetting as an integrated part of a wider sustainability strategy. While the approach includes compensating unavoidable emissions, reducing corporate environmental footprints is the ultimate goal. This clearly resonates with many Swedish companies.
ZeroMission's impact has been enormous. They have supported projects with combined purchases of over 1.5 million Plan Vivo certificates in Scandinavian countries. This means that ZeroMission and their clients have contributed to emissions reductions of over 1,500,000 metric tonnes of CO2, the equivalent of driving an average car non-stop for ca. 5,230 years or taking 231,243 cars off the road for a year.
But equally important is the impact that ZeroMission's support has had on over 10,000 smallholders in Bolivia, Kenya, Malawi, Mexico, Mozambique, Nicaragua, Sri Lanka, Tanzania and Uganda. Such farmers rely on subsistence farming to meet their family's daily needs, and through their involvement with Plan Vivo they've been able to implement sustainable land-use systems. The impacts include increases in local employment, better agricultural conditions, improved food security and the conservation of biodiversity.
Amongst the biggest successes have been securing the long-term support of companies like Arvid Nordquist and Max Hamburgers which have built close relationships with Plan Vivo projects. Max Hamburgers, for example, offsets its entire environmental footprint through Plan Vivo projects in Uganda and Malawi. The Trees for Global Benefits project in Uganda alone has supported over 4,626 smallholders in planting more than 700,000 trees.
In honour of ZeroMission and their Swedish partners, Plan Vivo held its 2015 Stakeholder Meeting in the picturesque town of Sigtuna, in order to bring together projects and the Swedish organisations that support them.
We'd like to send our deepest thanks to the ZeroMission team, in particular Mårten Lind, Claire Wigg, Johanna Grant, Jenny Blomberg and Carl Lindesvärd, who've all made fantastic contributions to our partnership in this time, and who've become good friends. We wish you the very best for the next ten years!
Facebook
Linkedin
Twitter