Facebook
2018-09-27
Men vad händer här? Jo vi laddar inför Office Fair på Münchenbryggeriet! To be continued.
Läs mer
Twitter
2019-07-04
@olofborn @GroningLotta På @zeromission_ är vi tydligt med våra kunder: man ska inte klimatkompensera och försätter…
https://t.co/DOJLENdEB8
Läs mer
Pressmeddelande
- Vi har valt att arbeta med ZeroMission och att klimatkompensera via projekt som är Plan Vivo-certifierade för att vi vill vara säkra på att investeringen ger reell effekt på klimatet. Vår satsning på klimatkompensation ger både sociala och miljömässiga nyttor lokalt, samtidigt som vi vet att trädplantering och bevarande av regnskog stabiliserar jordens klimat, säger Emmy Tollin, hållbarhetsutvecklare på GodEl.
Läs mer
Arkiv efter skribent
Arkiv efter månad
2016-11-30
Plan Vivo's place in the global forest carbon market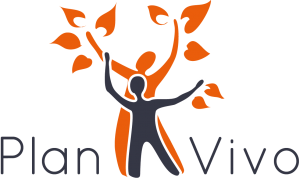 Over the last few years carbon credits from forest projects have gained full acceptance in the global carbon markets. The recently published report "State of Forest Carbon Finance 2016" by Ecosystem Marketplace tells the story.
Plan Vivo is the forest carbon standard that ZeroMission works most with and it's encouraging to see the standard growing globally and holding a high value position in the market.
Of 18.2 million tonnes of offsets transacted in 2015, about 4% were from Plan Vivo projects. In 2014 it was just 2%.
Of c.150 forest and land use projects that are under development or in operation in the BRICs or developing countries, 43 are Plan Vivo projects
Plan Vivo and Gold Standard offsets command higher prices than other standards because of the co-benefits inbedded in the projects
Plan Vivo projects are representative of the global market in which half of the projects that reported on their financing have sources of income other than offset sales.
It's harder to draw comparisons from the report between the various standards on issues such as monitoring of social benefits, land tenure, use of revenues from offset sales and offset retirement rates. In these areas we rely on our close contact with the Plan Vivo projects and our knowledge about all the standards to conclude that the Plan Vivo standard continues to offer most for both people and planet.
Facebook
Linkedin
Twitter