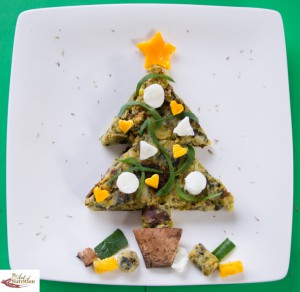 With Christmas just a couple of days away, I'm guessing you've already sorted out sustainable present-giving and planned low-emission travel. Perhaps you've followed some of the advice in our Advent blogs on how to arrange a people-friendly and planet-friendly Christmas.
But, maybe the food isn't yet prepared. So there's still time to make good choices.
To choose people- and planet-friendly food we can look to the Planetary Boundaries and Sustainable Development Goals for guidance.
What kinds of food will …
Reduce poverty
Reduce deforestation
Preserve biodiversity
Promote good health and well-being
Promote decent work
Reduce pollution
and so on?
Fortunately the answer is relatively simple since we can respond to many of these challenges with the same types of food. This is my Christmas recipe:
Organic + Vegetarian + Fairly-traded
Inspiration is readily available on the internet:
http://www.bbcgoodfood.com/recipes/collection/vegetarian-christmas
https://www.theguardian.com/lifeandstyle/2016/dec/12/vegetarian-christmas-lunch-anna-jones-modern-cook
http://www.jamieoliver.com/christmas/collection/vegetarian/
Bon appetit!