För ett par veckor sedan arrangerade ZeroMission ett frukostseminarium på temat "Klimatkompensation genom trädplantering? Så funkar det!


Seminariet var unikt då vi gästades av både vår samarbetspartner och projektutvecklare Taking Root och vår kund Arvid Nordquist som, tillsammans med oss på ZeroMission, representerar tre aktörer i värdekedjan för klimatkompensation genom Plan Vivo. Med hjälp av Kahlil Baker och Will Sheldon från Taking Root, fick vi komma bakom kulisserna på projektet CommuniTree Carbon Program i Nicaragua- vilket Arvid Nordquist klimatkompenserar i sedan 2011.


Eftersom intresset var stort och tiden var kort valde vi att både filma presentationerna och be alla deltagare att skicka in de frågor som inte hann besvaras under frukosten. Här delar vi med oss av både filmen och Kahlil och Will's svar på några av de intressanta frågor som kom upp, både under och efter seminariet. Enjoy!

1. How do I know the trees won't be cut down later? How can we ensure the long-term carbon benefit?  
We can never be sure that any solution will last forever. Fossil fuels left in the ground today can always be burnt tomorrow. Long-term carbon storage lies in people and the choices they make. Our approach, following Plan Vivo's community reforestation model, creates impacts for the long run because it is designed such that gro  wing trees is more valuable than less sustainable alternatives.
The Plan Vivo model for natural climate solutions has a 25-year track record of success, longer than any other carbon standard. On a project-level, we spread organizations' investments over thousands of farms and we plant more than we sell so that we can guarantee that even if some individual farms fail, the overall program succeeds. Furthermore, all Plan Vivo carbon offsets are backed up through a risk buffer, like an insurance policy, that spreads risk across all projects across the world.
2. The contracts are written on 10 years, but the contract with the land lasts for 25. What do the smallholders say about that? 
Asking why the payment horizon is shorter than the project horizon is a bit like asking why an investor expects the enterprises she invests in to last longer than the timeframe of her investments. If it didn't create long-term value, it wouldn't be worth the investment.
Our reforestation model invests in communities' own ambitions in ways that enrich people's livelihoods in the short, medium and long run. This is done by growing and protecting trees that create opportunities through forest-based enterprises that last at least 25 years. These investments include growing trees in agroforestry systems that produce goods that farmers can sell like coffee, fruit, timber, fuel, and tourism. But these require shorter term investments. This is why we provide capacity building and financial incentives for up to 10 years to catalyse longer term investments which create value for farmers.
It's important to keep in mind that the financial incentives that we provide only cover a portion of the costs. Farmers also invest their time, their land and sometimes even their own money because they believe in the benefits and value of what they are doing.
 3. What happens when the monitor period ends?
Our contractual obligations for the Plan Vivo carbon standard lasts for 10 years but there is no end to our monitoring. For us, monitoring is how we take inventory of the forests that we grow, which is necessary to efficiently manage a successful smallholder forest enterprise. This is similar to how a coffee exporter keeps track of how much coffee they have to sell. For as long as they are in business, they monitor their inventory.
Thus, we monitor our farms on an ongoing basis. We do this through our technology platform, FARM-TRACE, which combines mobile phone observations from field visits with satellite imagery and machine learning, automating monitoring across all our farms and ensuring the long-term impacts of the project.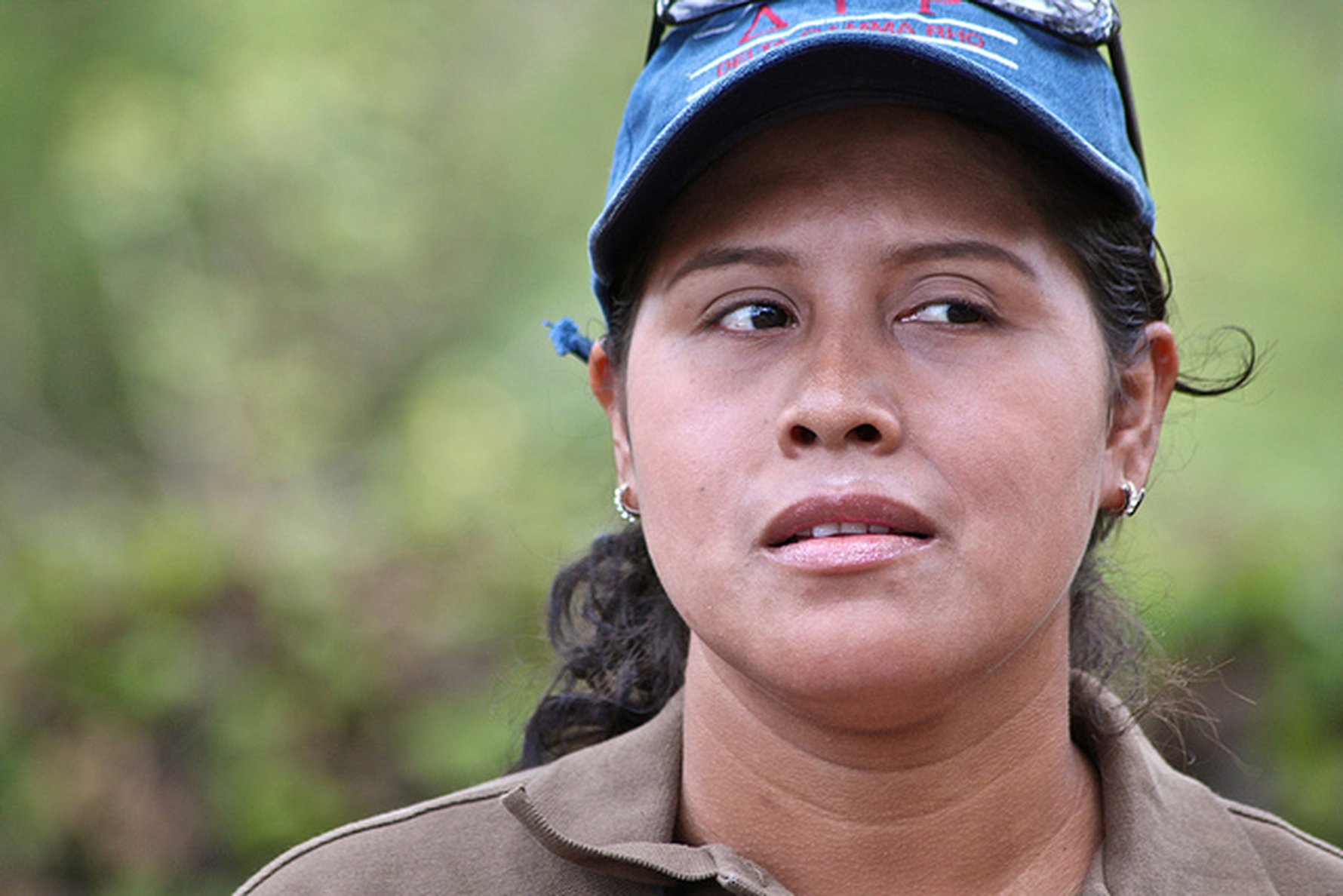 Elsa är en av de lokalt anställda av Taking Root och som utgör en viktig del i projektets uppföljning och utveckling i Nicaragua.
 4. It takes time for the trees to sequester carbon, can you really claim that you have offset your emissions now? 
Offsetting your emissions through Plan Vivo means that you have made a commitment to reducing your emissions while funding carbon negative technologies. It may take time for trees to grow, but it is much better to have the guarantee that you are directly funding long-term carbon sequestration as opposed to paying for something that was already there (i.e. it likely would have happened without your investment in carbon offsets). As the proverb goes: the best time to plant a tree was twenty years ago. The second-best time is now. Remember, we cannot tackle climate change just by polluting less. We also need to take carbon out of the air. Growing trees is the best proven technology available to us.
It is also worth highlighting that many of the impacts of the project are felt immediately beyond the trees themselves and the carbon sequestered, for example through seed gathering and tree planting which creates thousands of local jobs in the community and through the additional income provided to farmers.
5. What do the farmers / landowners get from the Plan Vivo projects (education, money)? How long do they get it?
Plan Vivo projects are long-term investments into thousands of farmers small forest enterprises through the sale of marketable crops like wood and coffee that creates ongoing value for them, their families, and their communities. Beyond the added revenue, these forest-based enterprises are much more resilient to the effects of climate change. Not only do the trees provide a new and diversified source of income to existing farming activities, they are also much more resistant to floods and droughts caused by climate change. This means that if crops fail, the trees continue to provide value. The trees also provide local climate benefits to the farm including crop protection from extreme weather in the form of water retention, shade and the prevention of soil erosion.
The shorter-term investments that we provide to farmers include a combination of financial payments, training, materials and market access to help them succeed. Let's break this down.
Financial payments: As a Plan Vivo project, we give at least 60% of the revenue received from carbon credits directly into the hands of farmers. This is provided in the form of outcome-based payments over ten years. For example, farmers receive a payment once they have planted their trees.
Training: We provide workshops and one-on-one education for farmers through our technical team in Nicaragua. This includes advice on what forestry system to use and how to manage the trees as they grow to create a healthy forest.
Materials: We create local tree nurseries to provide farmers with different varieties of indigenous tree species ready for them to plant and whatever materials they need to succeed. Sometimes this is fencing to keep the cattle out and sometimes these are tools needed to work more effectively.
Market access: We ensure the forests provide additional income and create sustainable livelihoods for farmers by creating forest enterprises. This includes helping farmers sell firewood locally, creating high value woodcrafts from forest thinnings and helping farmers sell their forest crops such as coffee.
One of the reasons we are a Plan Vivo project is because of its focus on community benefits and ensuring projects are built around the needs of the people who own, live and work on the land.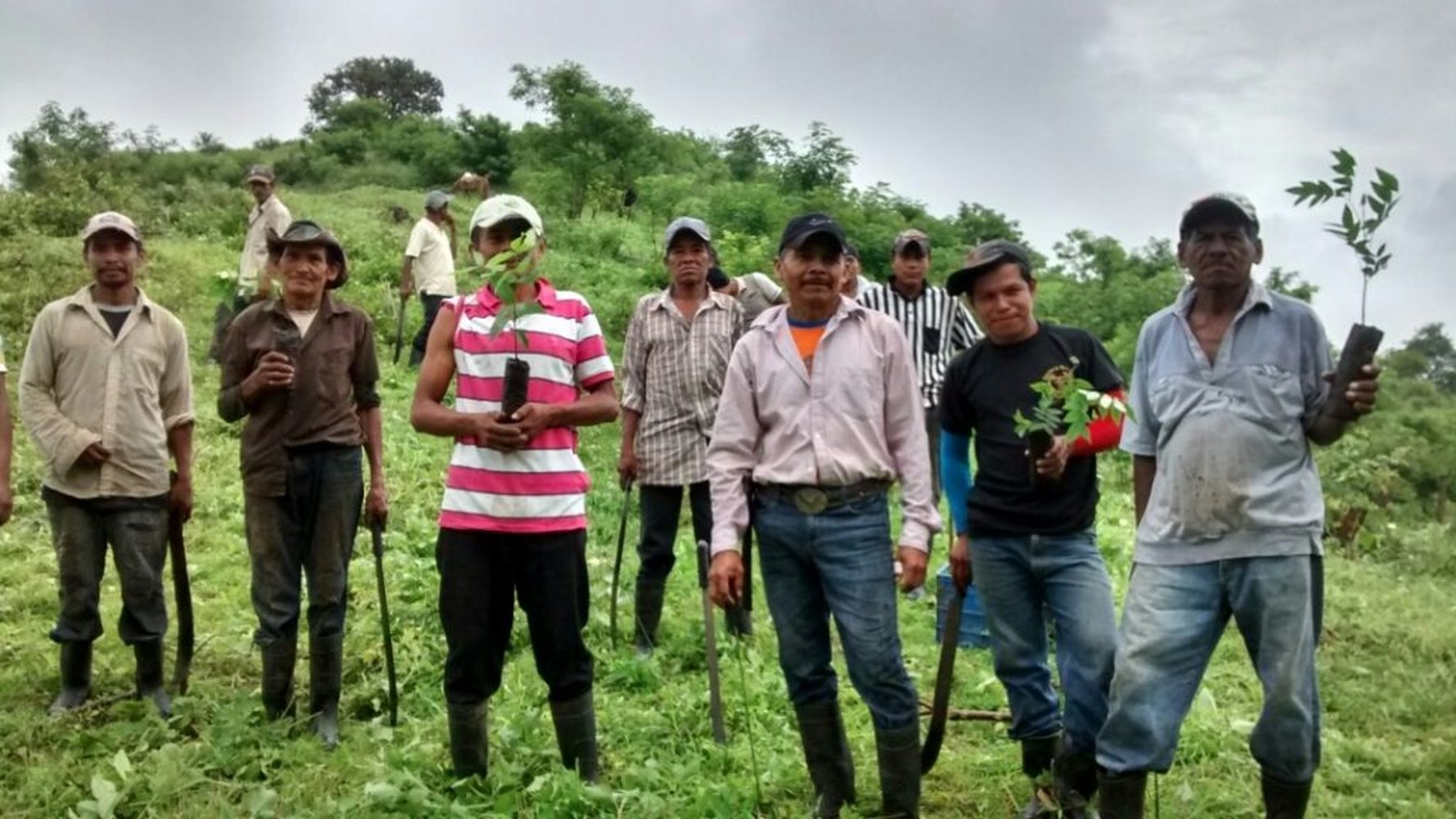 Den här bilden togs när projektet nådde en milstolpe att plantera 1 miljon träd!
6. Can you offset black carbon with green carbon? What is your view?
Absolutely not. A carbon offset is not equivalent to polluting less. It is a commitment to reducing emissions within your own supply chain while funding natural climate solutions that remove carbon out of the air. We need to stop emitting black carbon and increase green carbon.
7. Is it just that "we" in the rich part of the world take up "their" (poor peoples') natural resources and land for many years in order to offset our emissions?
Climate change is almost entirely caused by industrialised countries but impacts the world's most vulnerable communities the most. We have a responsibility to help these communities build resilience to climate change. For the farmers we work with, trees are not a burden but a way to improve their wellbeing. It just so happens those same trees are also a solution for climate change.
Plan Vivo projects are directly aligned with communities' own long-term development plans that improve livelihoods. Rather than placing a burden on the poor, you are helping people fulfil their own ambitions.
8. What are your major challenges as a project developer?
Our biggest challenge is matching companies' demand for emission reductions and farmers supply of emission reductions. As an organization with integrity and as a requirement of the Plan Vivo standard, we cannot promise funding to farmers without already having commitments from buyers. This means that we need to go to a lot of different communities and say "hey, who wants to reforest some of their land conditional on funding being available". Then once funding is confirmed, we can officially bring all the farmers on board. It's a balancing act on both sides.
We are now trying to work towards longer term commitments from organizations so that we can have a longer planning horizon.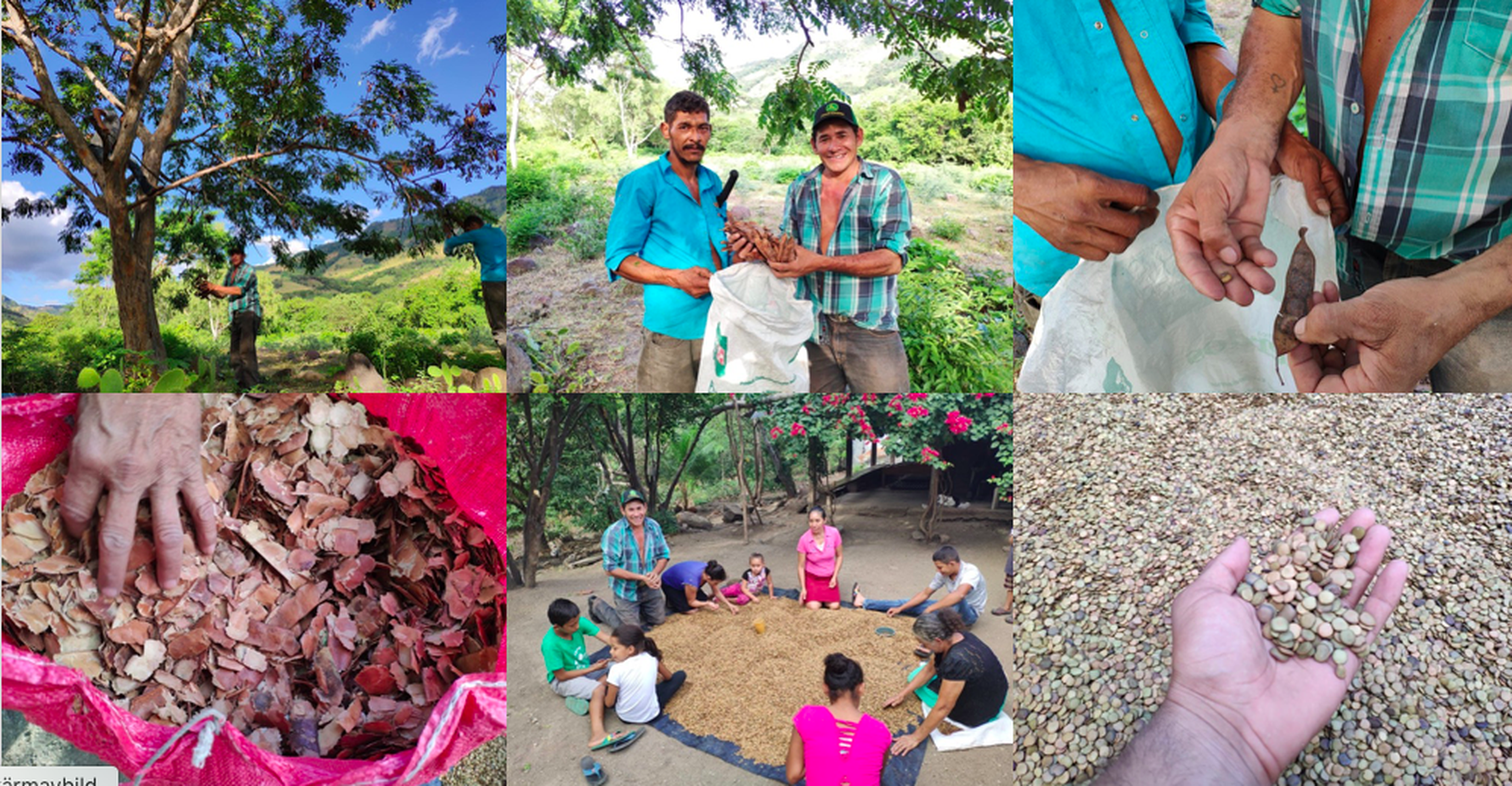 Här samlas frön till MAX kommande trädplantering i Nicaragua som kommer att generera krediter 2020. Bilder tagna 25 nov 2018 och har sedan dess växt till sig!
Varmt tack till alla ni som ställde frågor och till Kahlil Baker och Will Sheldon som tagit sig tid till att svara!
Johanna Grant
johanna.grant@zeromission.se